Our 18x25x2 pleated furnace filter will provide you with the cleanest air your home has ever had. On a molecular level, PureFilters' unique high capacity pleat technology is designed to catch as many particles as possible, without restricting air flow.
Experience the cleanest air in your home today, without paying a premium price for it.
Step 2: Select Your MERV Rating Below
PureFilters offers 3 different MERV ratings for 18x25x2 filters, scroll down to see which one best suits your needs.
MERV 8: For the average American home.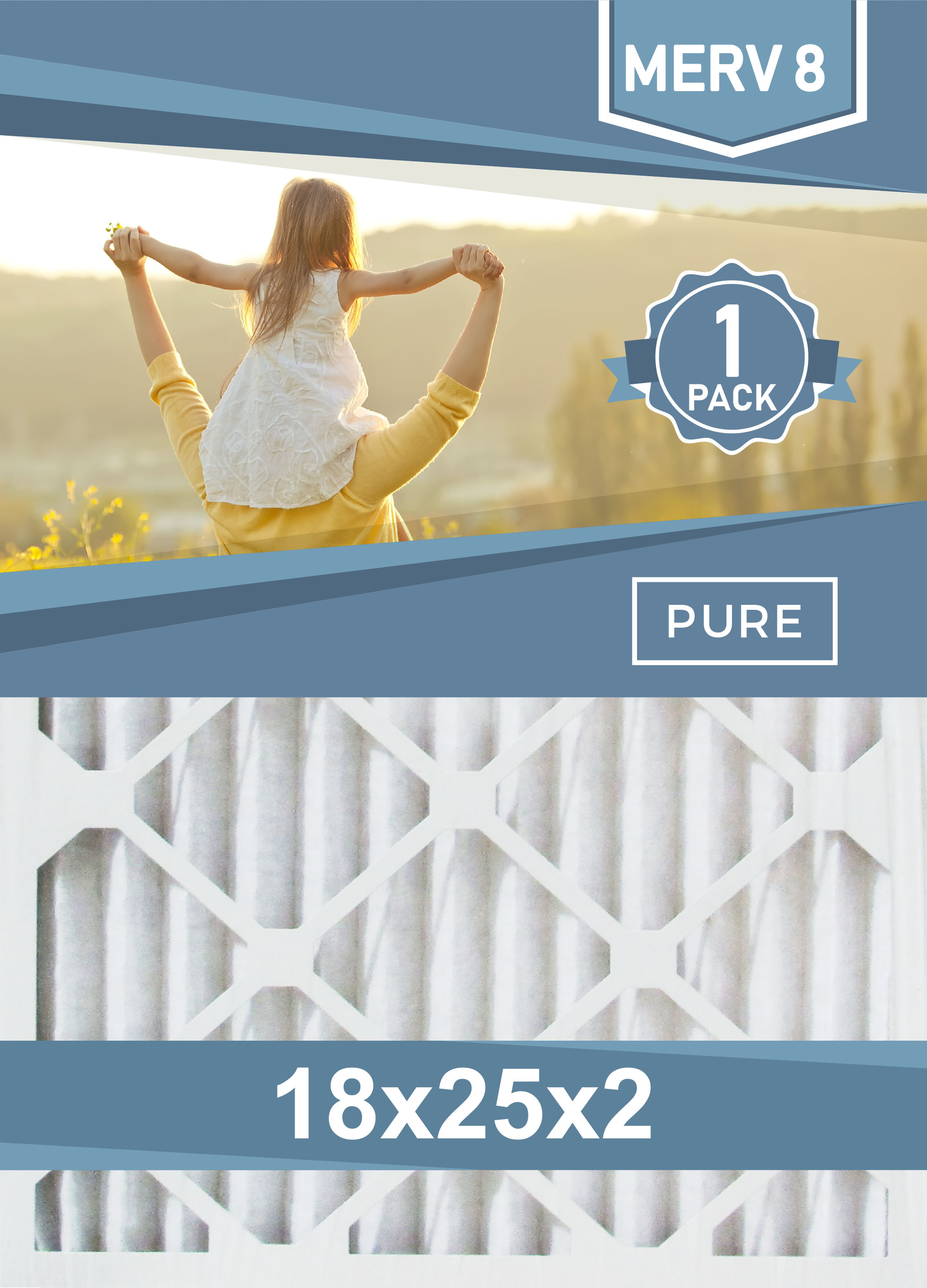 ✓ Common dust/debris
✓ Pollen
–
–
–
–
–
–
$9.25 USD per filter
MERV 11: For pet owners and homes with infants.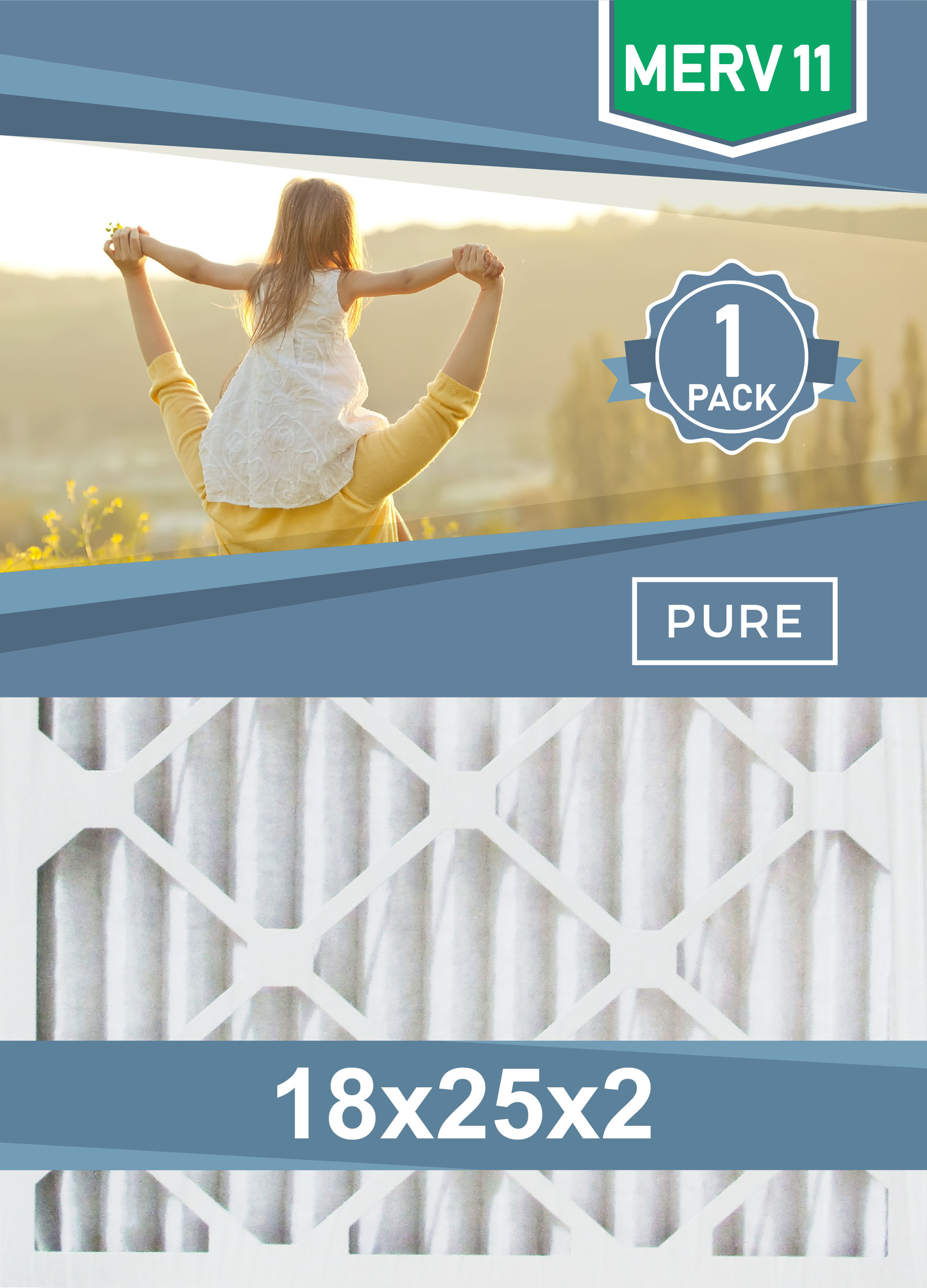 ✓ Common dust/debris
✓ Pollen
✓ Pet dander
✓ Car fumes
✓ Mold
–
–
–
$14.70 USD per filter
MERV 13: For allergy sufferers and homes with elderly residents.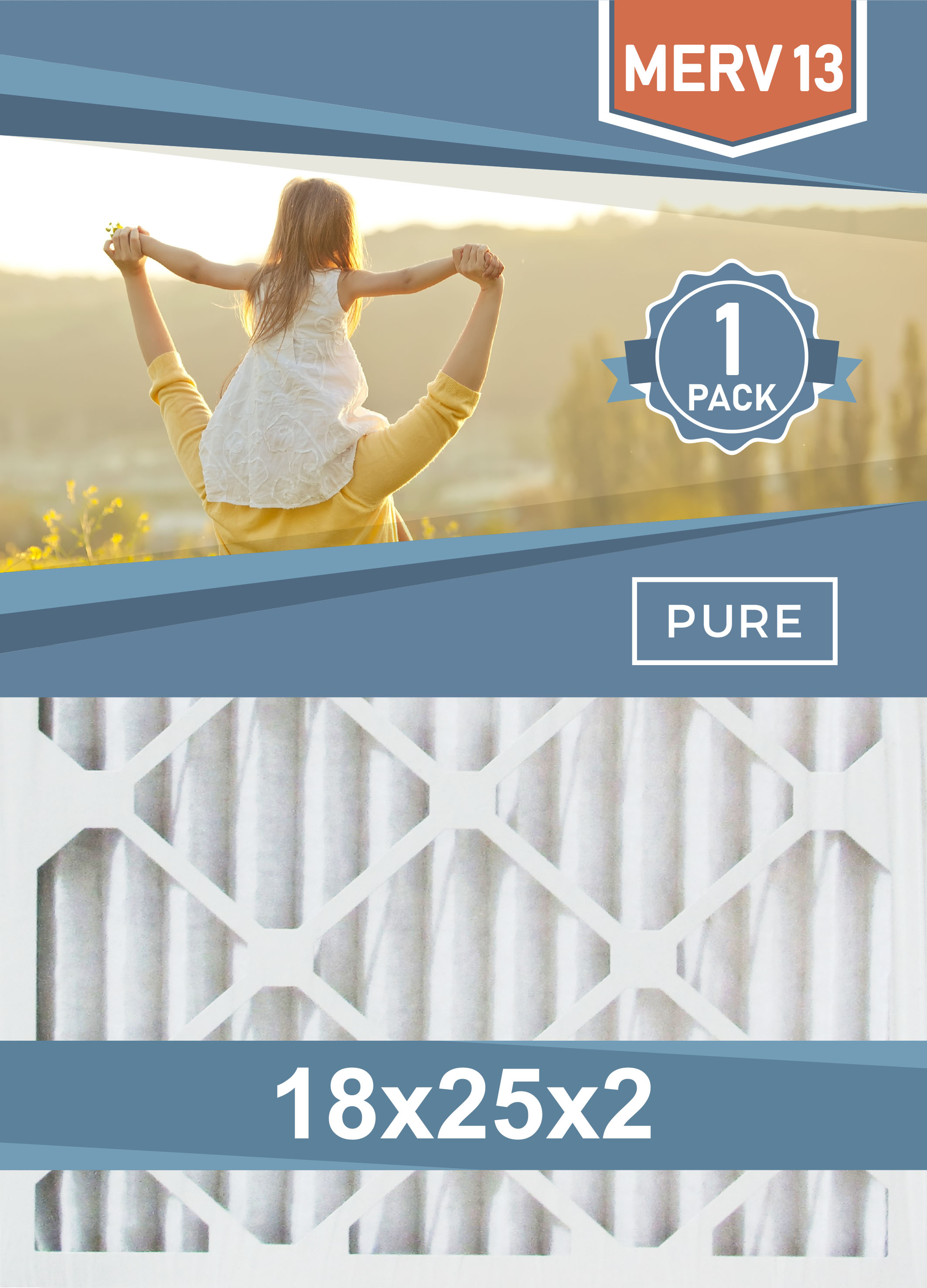 ✓ Common dust/debris
✓ Pollen
✓ Pet dander
✓ Car fumes
✓ Mold
✓ Smoke
✓ Bacteria/virus carriers
✓ Microallergens
$21.50 USD per filter
Why PureFilters?
Indoor air quality is essential to our well being, and Americans deserve a company that just gets it right.
PureFilters was founded with a mission of making superior indoor air quality simple and affordable. Our dedication to customer service and satisfaction has enabled us to become a household name in the US.
Here are some of the reasons why Americans love us:
Ship directly to your doorstep within 3-5 days
Regular email reminders for replacing your filter (with a 1-click easy link for repurchasing)
100% North American owned company
Hassle-free refunds, returns and exchanges
Instant customer service available via phone, email or chat

Free Shipping
Get Free Shipping on all orders over $60 in the US! Items are dispatched from the US and shipped within 3-5 business days.

Amazing Customer Service
Problems with your order? Questions about a product? No problem at all, feel free to email us anytime at support@purefilters.com or call us at 1-888-979-4284

Satisfaction Guaranteed
We stand behind all of the products we offer. If you are not 100% satisfied with your order, let us know and we will issue you a FULL refund, no questions asked.